Sam's Kitchen Deli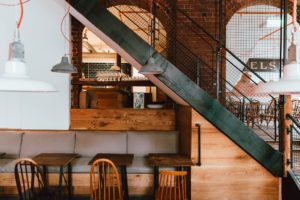 Sam's kitchen Deli Opened it's doors in Frome on the corner of Stony Street and Palmer Street in November 2016. Our beautiful Edwardian building is flooded with natural light and amazing views all around of cobbled St. Catherines.
Our Valoriani wood-fired oven is the heart of the restaurant downstairs while upstairs in the bar you can crash out on lovely sofas in front of the fire or perch in the window to watch the world go by.
We are open early for bread, breakfasts, Lunch and then dinner 7 days per week.
Sam's Kitchen Deli
8 Stony St, Frome BA11 1BU