Pickford House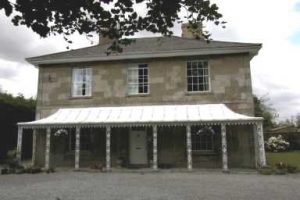 Pickford House is a Regency style house built on top of a hill overlooking the surrounding countryside. Although near to the main road it is very quiet and secluded with a stone walled garden which gives it complete privacy. There is ample parking for guests and also a large garden with flower beds and trees including a very old mulberry tree. In the summer months the swimming pool is in constant use.
They hope very much you will wish to come and spend some time in their home, see a part of the beautiful Somerset countryside, experience a taste of traditional English family life and savour the delights of Angela's cuisine and Ken's cellar.
Many guests remark on the warm atmosphere to be found at Pickford House. It certainly offers relaxed comfortable surroundings to enjoy the area and unwind from the pressures of everyday life. The Drawing Room has a lovely marble fireplace and the fire is always lit in the cold months. There are newspapers, books, cd player and local information.
Pickford House
Bath Road, Beckington, Frome BA11 6SJ