geekingITsimple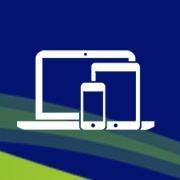 Remote support available – visit their website for details.
geekingITsimple (formerly Frometech) has a well-established reputation for excellent IT support and computer repairs because of their excellent customer service and our expert knowledge, backed up by qualifications from Microsoft, CompTIA and Google.
Repair times are usually 24 hours. Urgent jobs can be handled the same day. If you are looking for a first-class service for your computer repairs, then look no further.
geekingITsimple
R18 Marshall Way, Frome Commerce Park, BA11 2FE