Caroline Walsh-Waring, Artist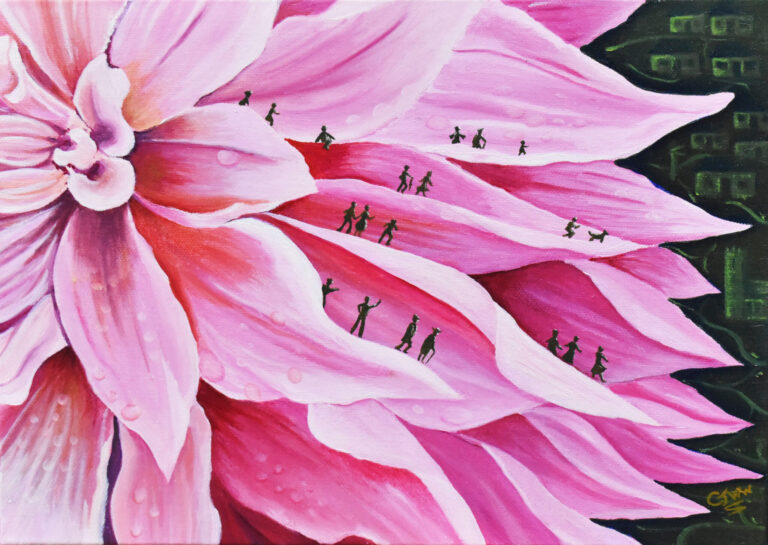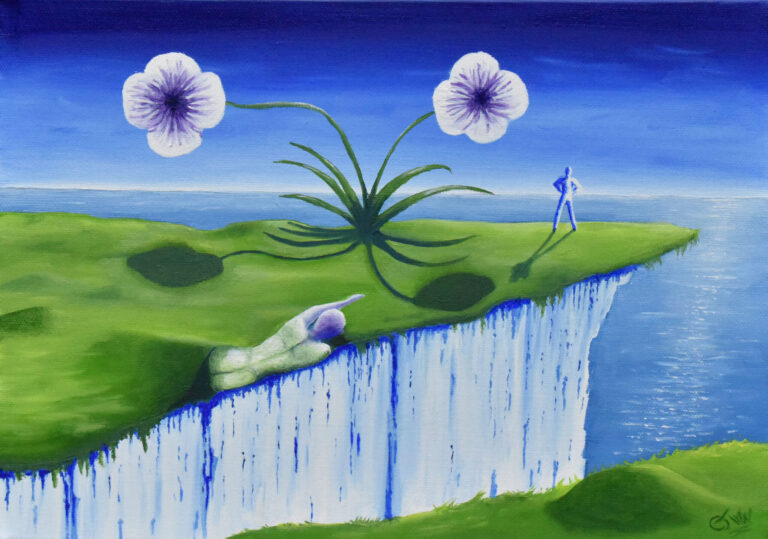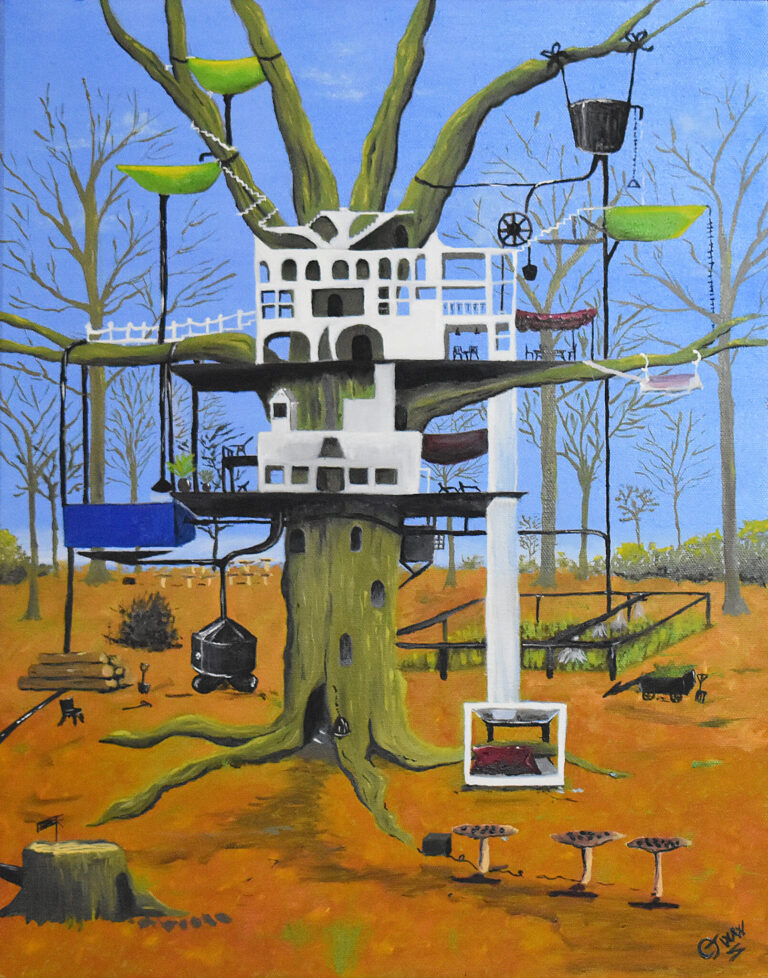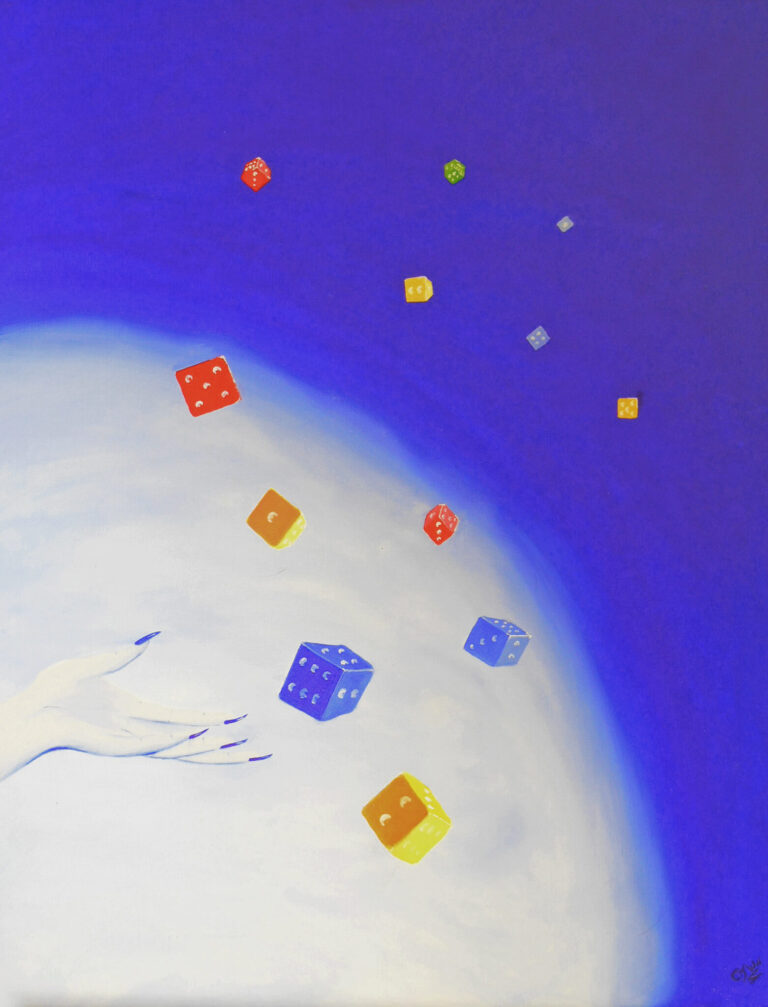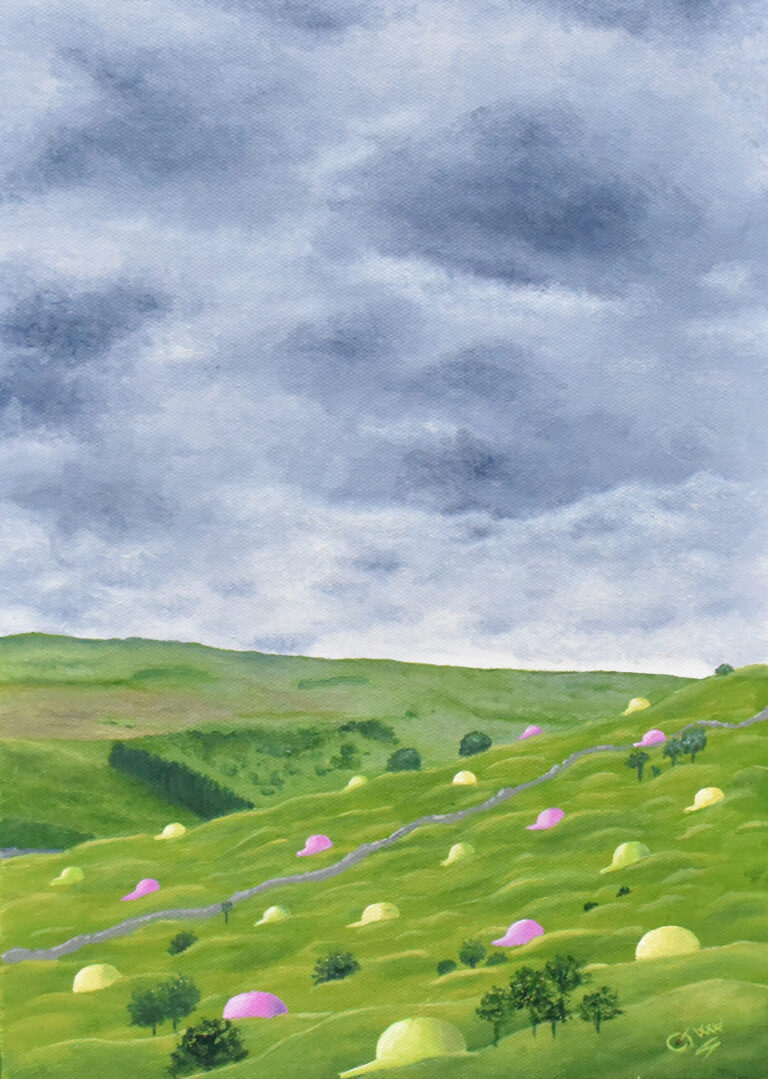 Caroline is an Escapism Artist who has lived and worked from her studio at home in Frome for 13 years.  She uses oil on canvas to create vivid, yet fluid paintings, influenced by images in the landscape and events in life which spontaneously fire her vibrant imagination.  Her work is often likened to Dali and Bosch but contains subtle differences, entirely unique to her.  She also uses watercolour, pen and graphite producing yet more original images and fun cartoons, often as very personal commissions.  Originals, Limited Edition Prints and greetings cards are available to buy directly from her website.
Well known in the local art scene she has run the Frome Artists Café for 11 years and appears annually in the Frome Open Art Trail which she organised for 7 years.  She is a member of Frome Art Society, The Old Bakery Artists, an associate at 44AD and Heart of the Tribe Gallery and a member of the Visual Artists Association.  Her work has featured in Black Swan Arts, The Woolverton Gallery, 44 AD, Bath and Gagliardi Gallery, London to name a few.  In addition to this she often takes part in National Art Fairs across the country and has sold work around the world. She was featured in the VAA Curators Choice 2021 and is a finalist in the VAA Professional Artist Awards 2022.
Visit Caroline's website and find her on Instagram to see more of her work.
Caroline Walsh-Waring, Artist
The Limes, 45 Keyford, Frome, BA11 1LB