Spotlight on Independents: Fine Fettle Fashion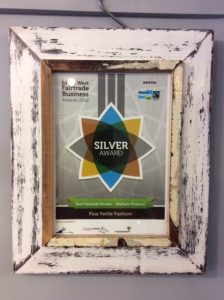 Fine Fettle Fashion won the silver award for Best Fairtrade Retailer in the South West Business Awards last year. Here is their story, as told by owner Jo Smith.
"The journey started about 15 years ago with a box of fair-trade knitwear from Pachamama and the Haslemere Christmas market. At the end of the day I had sold out to an enthusiastic stream of shoppers and my new career in fashion retail had officially begun.
In 2009 I opened a little boutique in Milford filled with fair-trade & sustainable fashion and gifts and it didn't take long for customers to find us and encourage us on our journey. A few years later, in 2013, I took a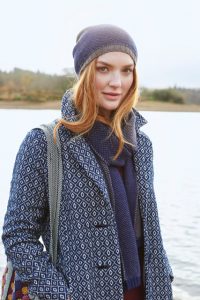 trip to Frome to visit some friends and see what the independent market was all about.
There is simply no other way of saying this – I fell in love. So much so, that I came back in November and opened a 'pop-up shop' in Cheap Street. This soon turned into Fine Fettle Fashion and the friend who was helping me out 4 years ago, Renate, is now managing our shop.
The support of our lovely customers has allowed us to grow the business and we are still as excited and enthusiastic today about bringing ethical fashion & jewellery to the High Street, offering something just a little bit different"
Keep up to date with Fine Fettle Fashion on their Facebook  page
Take a look at more Frome shopping destinations on our Spotlight on Independents page