Frome fashion retailer in Fine Fettle for South West Fairtrade Awards
Frome retailer Fine Fettle have been presented with a Silver Award for stocking a wide variety of fair-trade and ethically sourced clothing, gifts and jewellery in their shop in Cheap Street.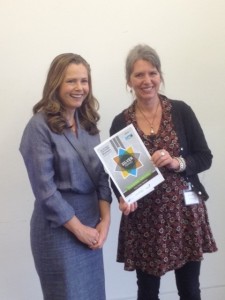 The results were announced at a ceremony on Friday 11 March at the @Bristol Science Centre, hosted by ethical beauty and wellbeing expert, Liz Earle MBE.  The event, attended by 142 business leaders, was opened by Molly Scott Cato MEP.
Fine Fettle owner Jo Smith said "We are delighted to come away with this award, it's such a brilliant achievement and we would like to thank all our customers for their support. This will encourage us to drive forward fair-trade fashion on the High Street even more and to celebrate our fair-trade award we are going to be running special offers on fair-trade products throughout the week!"
The event highlighted the positive impact that Fairtrade has on its suppliers. The 68 shortlisted businesses spent between them nearly £500,000 on Fairtrade products, making a massive difference to the lives of producers in developing countries. The ceremony was the culmination of Fairtrade Fortnight celebrations in the region.
Frome holds the status of being a Fair Trade Town. Businesses that use and sell Fairtrade products make a significant contribution to reducing poverty in developing countries and helping achieve the United Nations Sustainable Development Goals. Fairtrade also enables businesses to achieve transparency in supply chains demanded by the Modern Slavery Act 2015.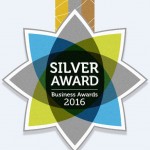 For more information contact:
Jo Smith at Fine Fettle – josefinesmith@icloud.com
Mark Brookes Frome Town Council – brookesm@frometowncouncil.gov.uk