Frome Business Breakfast meets every first Tuesday of the month: creating and supporting the vibrant business community that exists here in Frome.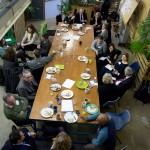 Breakfasts are hosted at different venues around town, by different business owners and organisations – from town centre cafes, work hubs, to offices and out of town business locations. From small, to larger-scale enterprises FBB enables the local business community to share their resources and expertise with the one another. There is always plenty of time for informal chat with business neighbours over breakfast, so everyone is welcome to bring along business cards and info to share with others.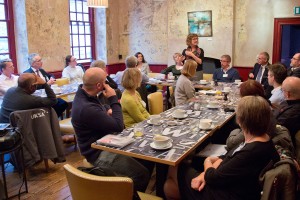 Topics covered so far have been: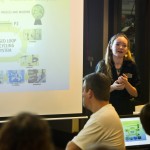 A Frome Workspace Survey
Wireless internet in Frome and the surrounding areas
How Frome businesses can contribute to the town and support each other
The use of social media for marketing
An overview of Frome's business districts
A discussion about business waste and a tour of a recycled plastic engineering specialist based in Frome
Upcoming topics include:
The function of the Chamber of Commerce
Apprenticeships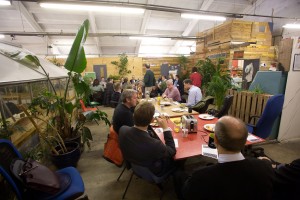 Vegetarian and gluten-free options available if booked in advance – it's easy to register with the Eventbrite link for each breakfast.
As the series continues, we're looking at how other initiatives can spin off – for example, looking at collective transport needs for the business community, needs for office and creative space, as well as potentially providing more seminar-style sessions for businesses on specific topics.
Contact admin@frometowncouncil.gov.uk  or www.ampersonnel.co.uk  for more information.